MAKING CRAFTY AT HOME
Watch Executive Chef Jared Ferrall prepare The Northern Warmer Frozen Ramen.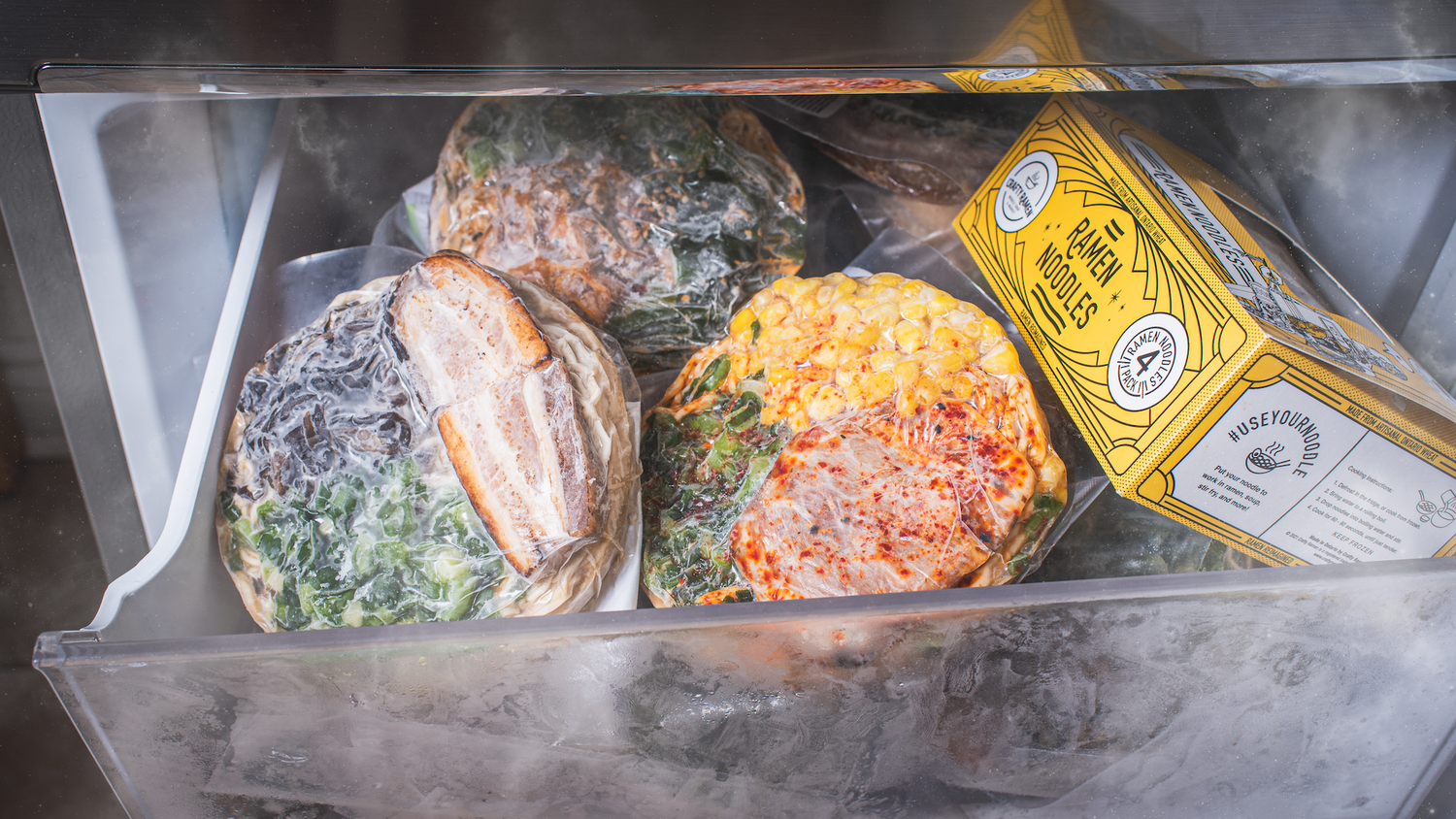 Frozen 'Heat & Eat' Ramen
Ready in 7 min! Crafty Ramen's Heat and Eat Ramen come in multiple flavours and can be prepared in the microwave or on the stovetop! See your box for written instructions or click below for videos.
MICROWAVE INSTRUCTIONS
STOVETOP INSTRUCTIONS
DIY MEAL KIT INSTRUCTIONS & MORE
TOP SECRET. Marinated eggs are one of the most common ramen toppings. We pried this recipe from a locked safe in Chef Jared's kitchen to bring it to you, our amazing Crafty community!

g you need to fold your own Japanese dumplings, inspired by Miki's family recipe. Makes 15-20 pieces, dipping sauce recipe included. View instructions with and without the gyoza folder.