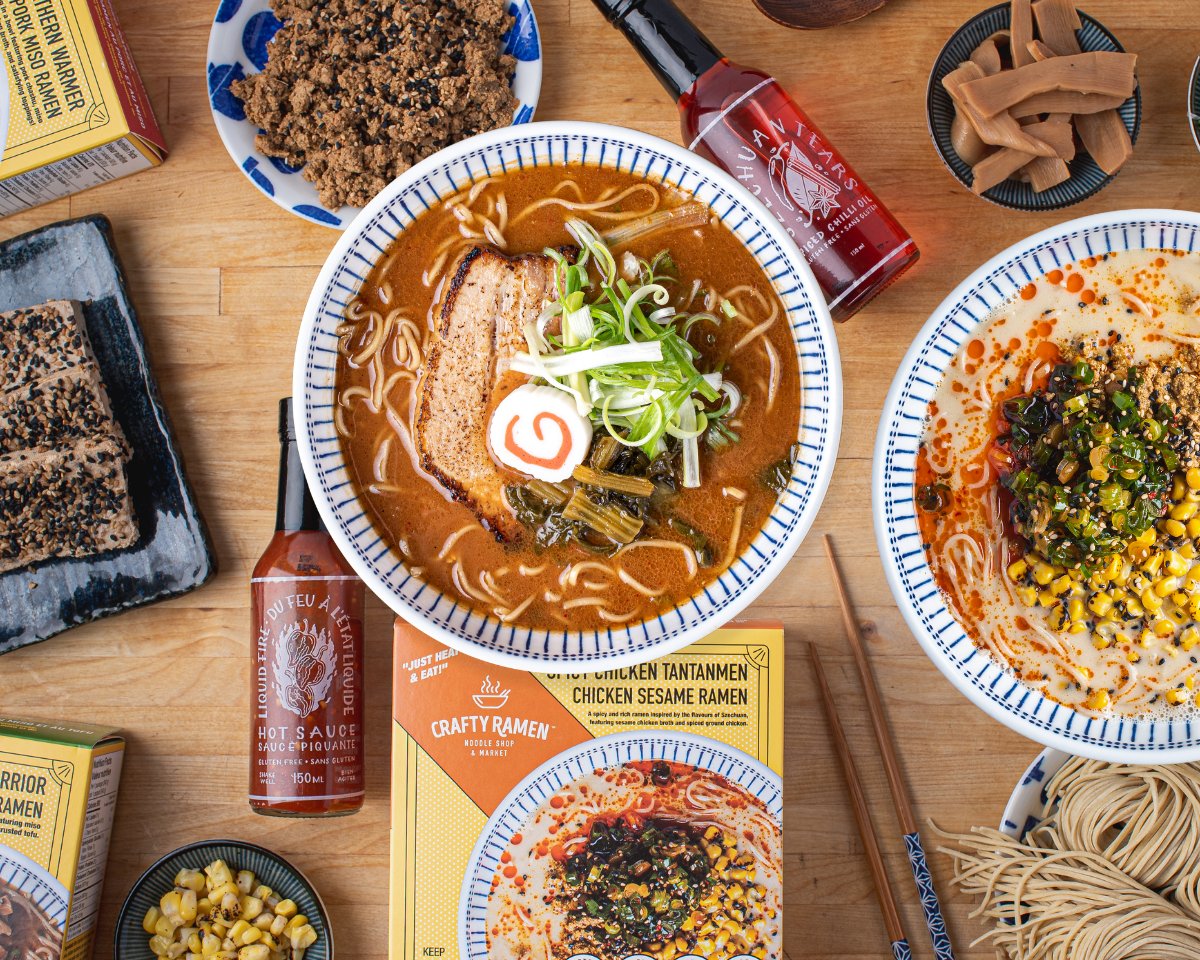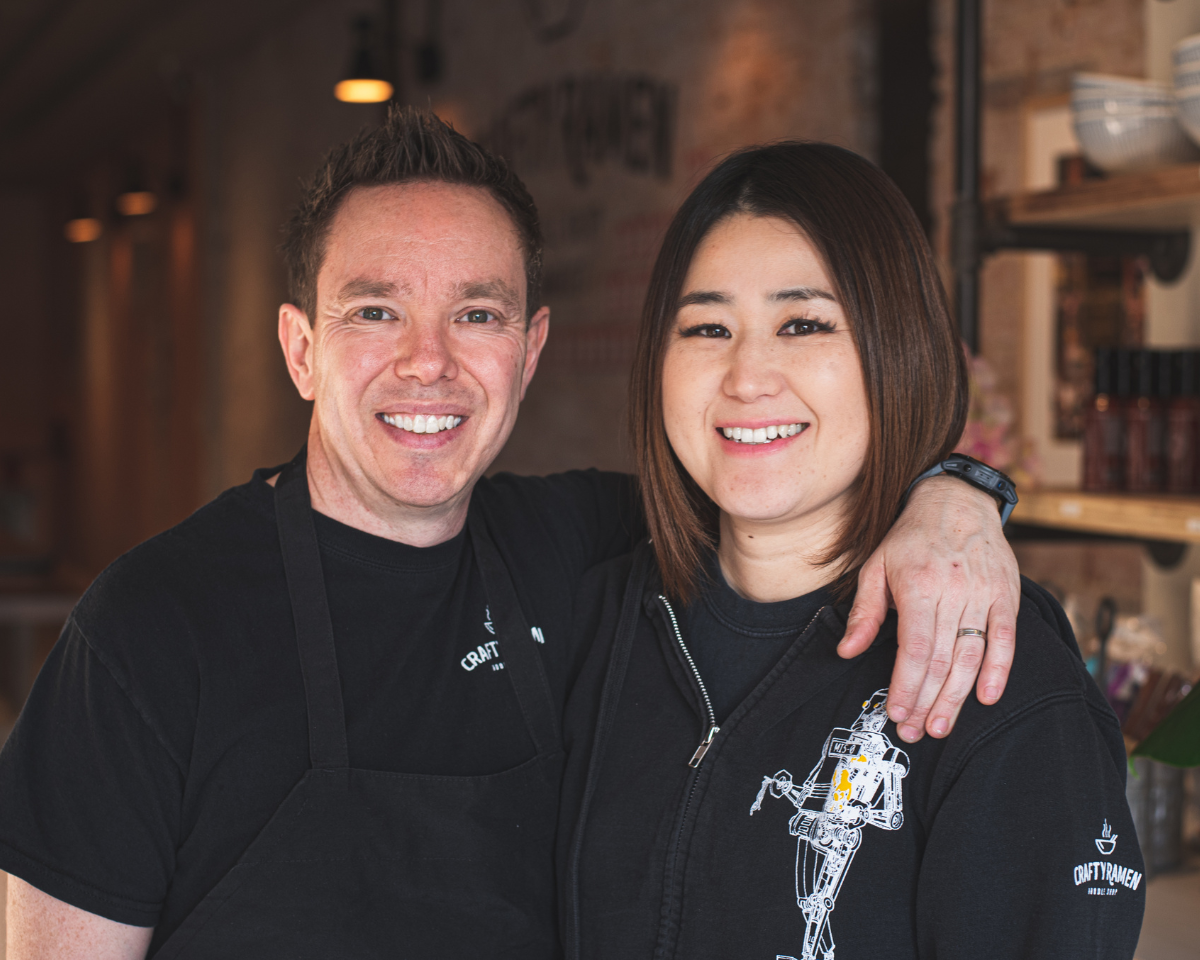 MIKI & JARED FERRALL
Our co-founders, Jared and Miki, spent many years living and cooking in Tokyo, Japan. After attending the Yamato School of Ramen together, they toured the country in search of the best ramen shops - tasting and learning as much as they could. They returned to Canada, and opened the first Crafty Ramen shop in Guelph in 2017.
OUR STORY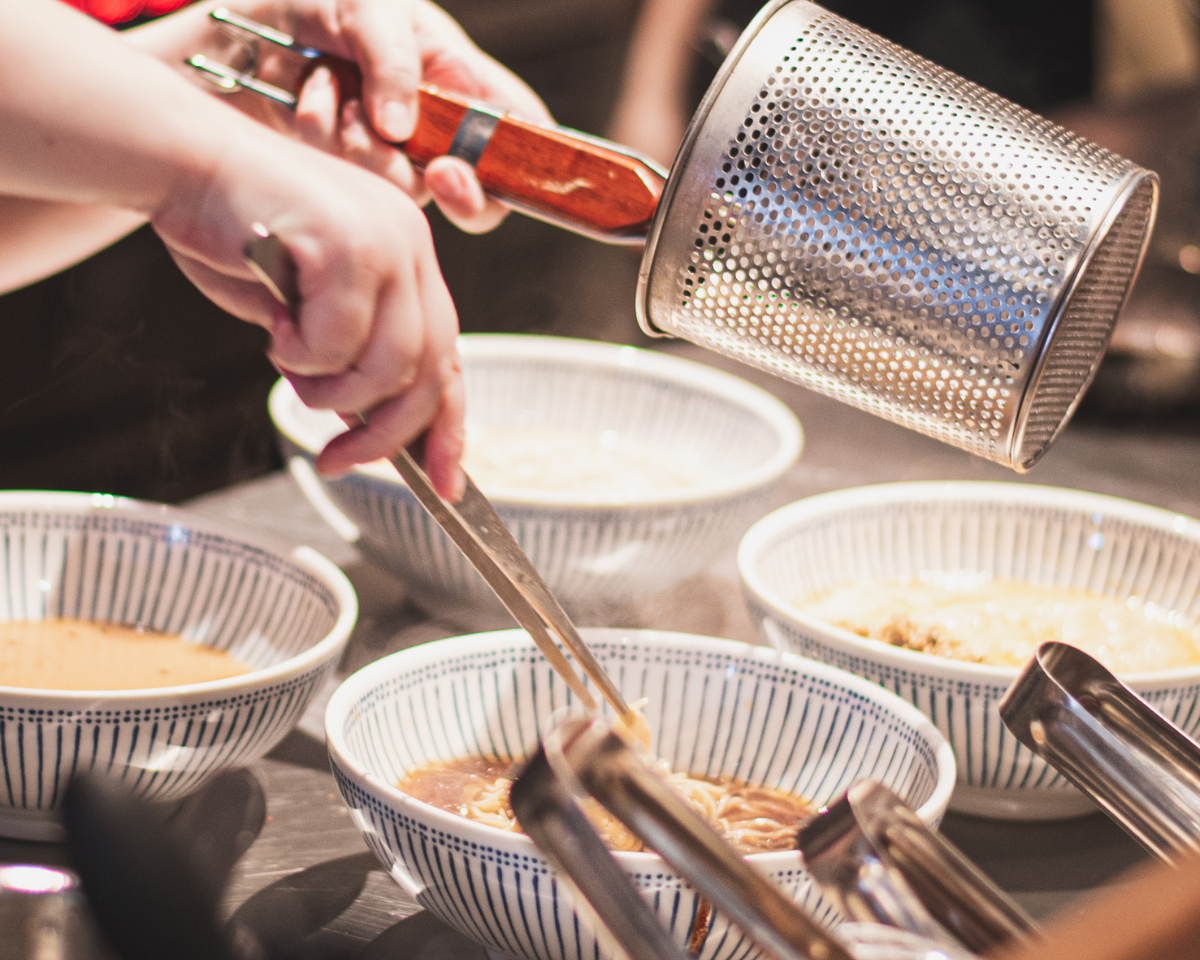 HIGH QUALITY RAMEN
We make everything we possibly can in house, from our broths right down to our noodles - which are crafted from Canadian artisanal wheat. We work with local producers, as we believe in creating a product that we know our community can get behind.
READ MORE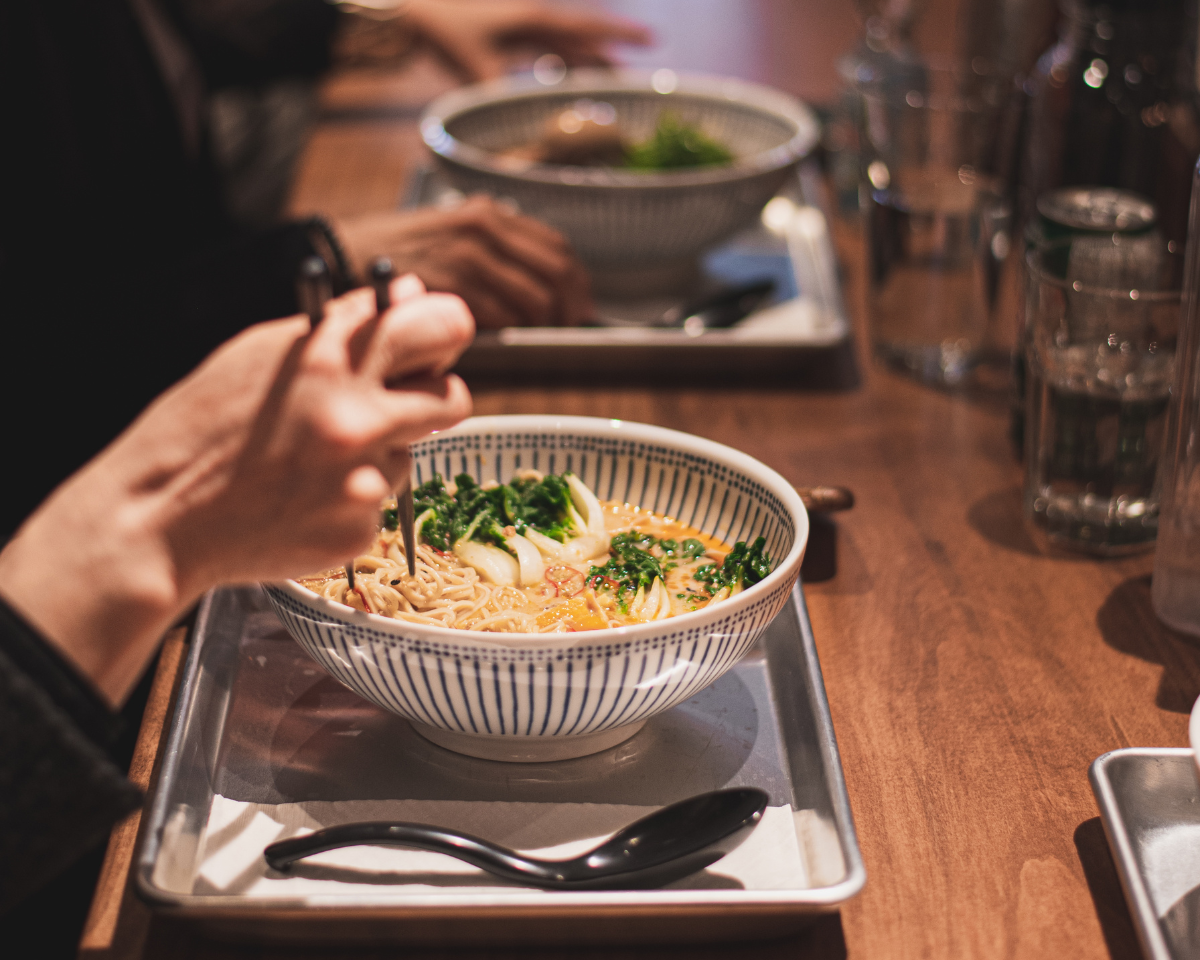 CRAFTY NOODLE SHOPS
Come experience Crafty live and in person! Our open kitchens allow you to interact with our chefs and watch your bowl come to life. Locations in Guelph, Toronto and Kitchener, Ontario.
ORDER TAKEOUT
RESTAURANT LOCATIONS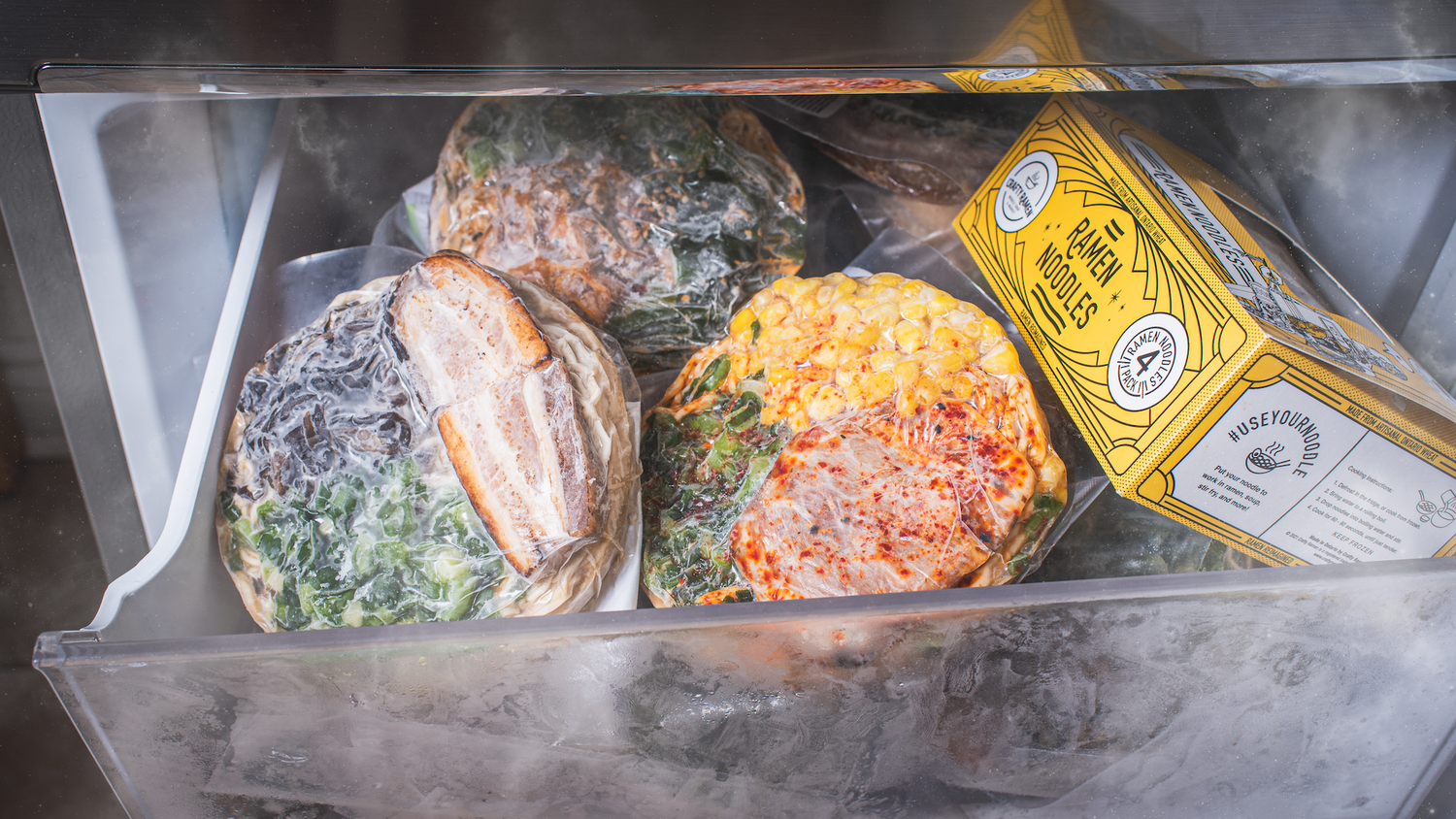 FROZEN RAMEN
Ready in only seven minutes, Crafty Ramen's new line of 'Heat & Eat' Ramen combines true convenience with Crafty restaurant quality. Our house made ingredients are frozen fresh to lock in flavour and form -- which means they're designed to fit right in your bowl.
ORDER NOW
FIND IN GROCERY
WHAT NOODLE HEADS ARE SAYING
Easy to make, convenient and yummy! Love the variety!
What a delightful way to send a care package to someone! Great communication through the ordering and delivering.
Unreal flavours. My kid had it for the first time and he loved it
Crafty Ramen has some of the best ramen I've ever tasted! Very flavorful and they offer a variety of ramen to choose from.