IT'S ALL ABOUT KAIZEN.
At Crafty Ramen, we're always looking to better understand and mitigate the impact of our actions on the environment. We know we're not perfect, but we're committed to reviewing our processes and exploring creative ways to make improvements across our business. Here's how we're working to improve towards greater sustainability today. If you have suggestions on ways we can improve, please let us know! We know we have a lot still to learn and we appreciate having a community engaged in helping us grow and improve.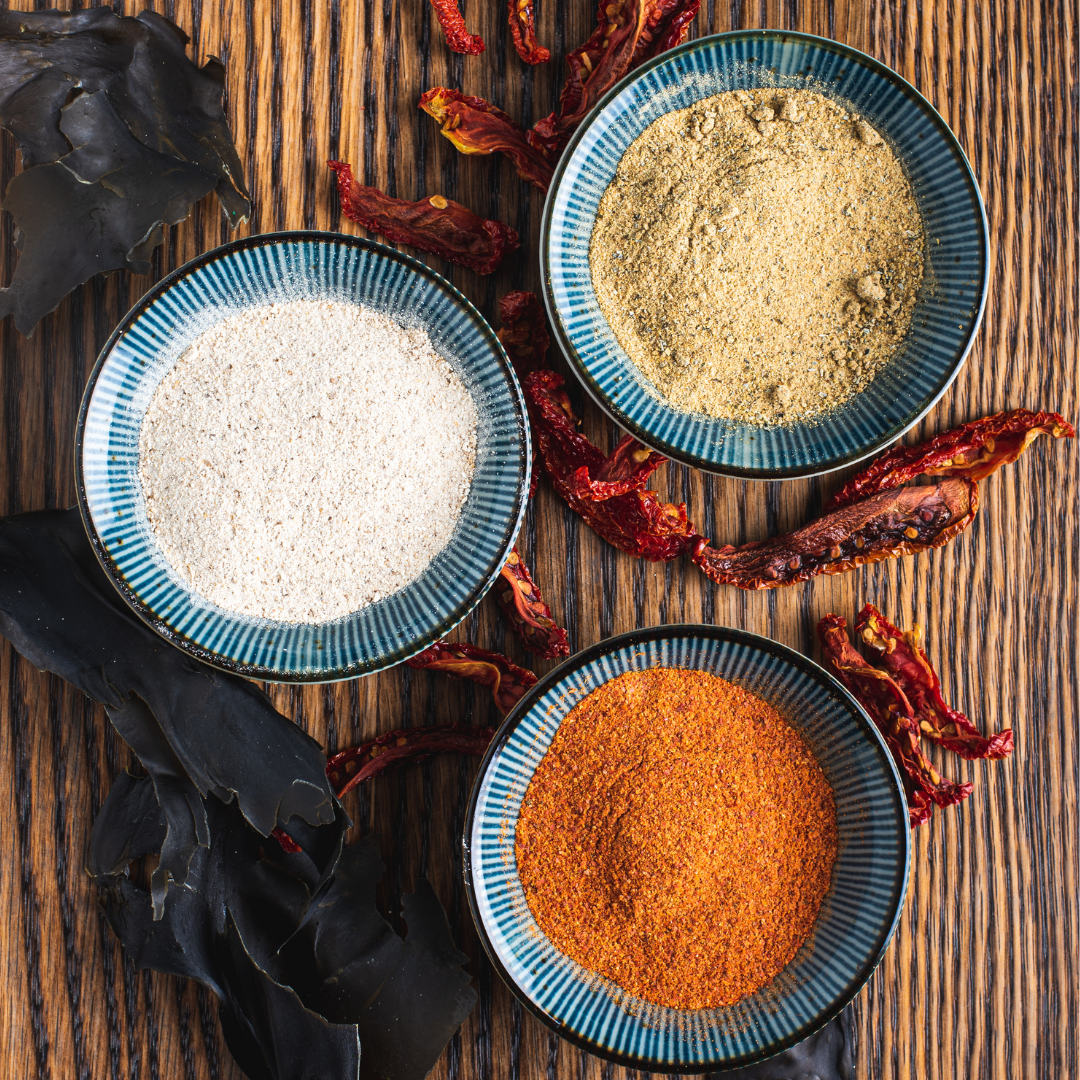 UPCYCLING
We work hard to decrease, reuse and upcycle food waste from our restaurants and commissary wherever possible. For example, we upcycle veggie broth ingredients into flavourful powders and pickled mushrooms, use meticulous cutting techniques to decrease cut-off waste and make our chicken broth using spent hens (chickens already used for their meat whose leftovers would otherwise have gone completely to waste). 

We ensure that we are getting the most out of every ingredient that comes into our facilities, and as our menus change and grow, we're always learning about new ways adapt our upcycling program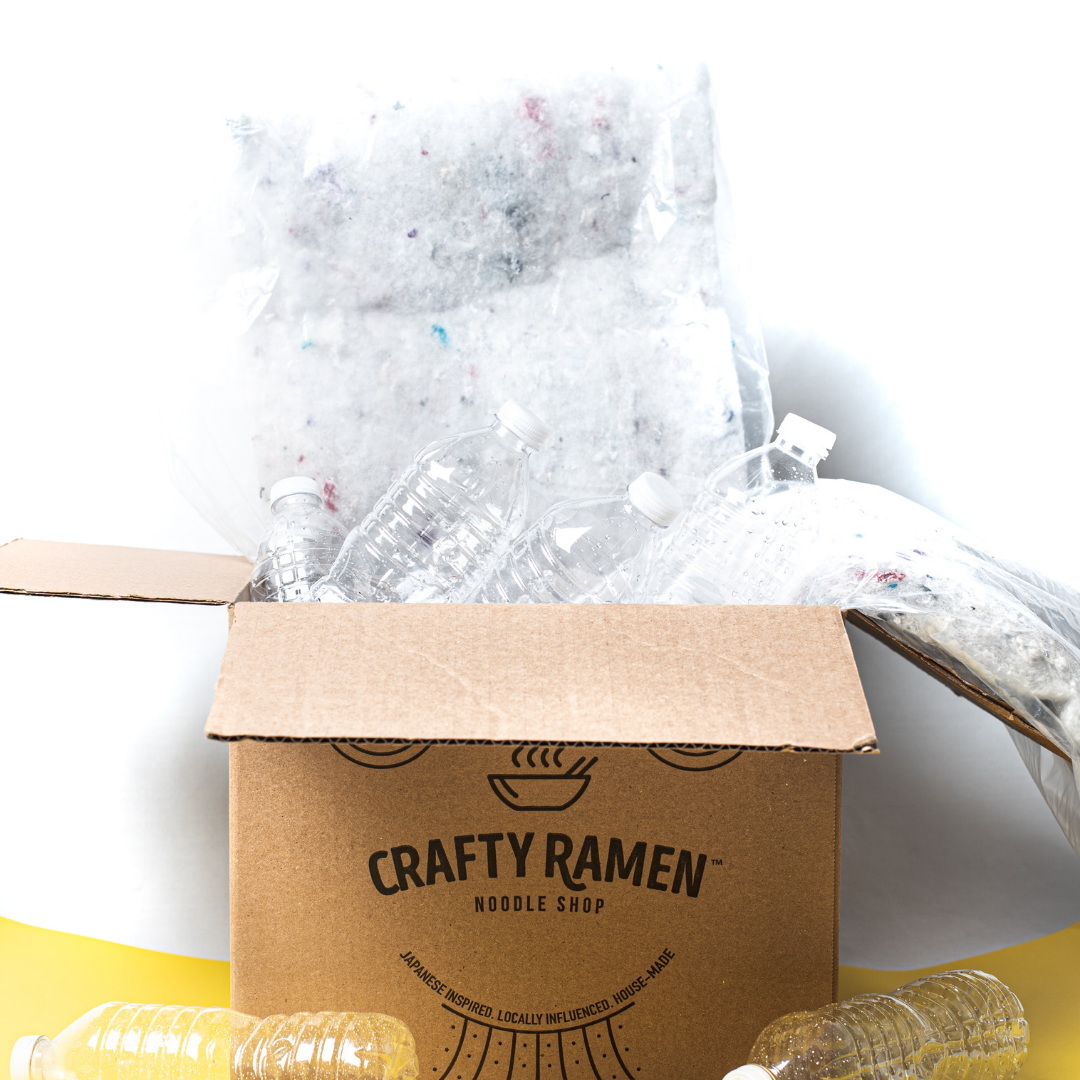 PACKAGING
We have been moving towards recyclable, biodegradable, and more sustainable packaging alternatives at every step in both our meal kit delivery and restaurant journeys. Our restaurants have moved to almost entirely biodegradable and recyclable packaging for takeout, in tandem with the partnership initiatives supporting our zero-waste and reusability focus.
Similarly, any orders received from the Crafty Ramen Market contains almost entirely recyclable, already recycled, and biodegradable materials. We also ask that our customers wash and reuse resealable containers whenever possiblere, and appropriately recycle all paper, cardboard and plastic products included in their delivery. 
Not sure if something can be recycled? Our team has looked into how to properly recycle our packaging in your municipality. Please reach out to orders@craftyramen.com and our team members will be happy to let you know where it goes!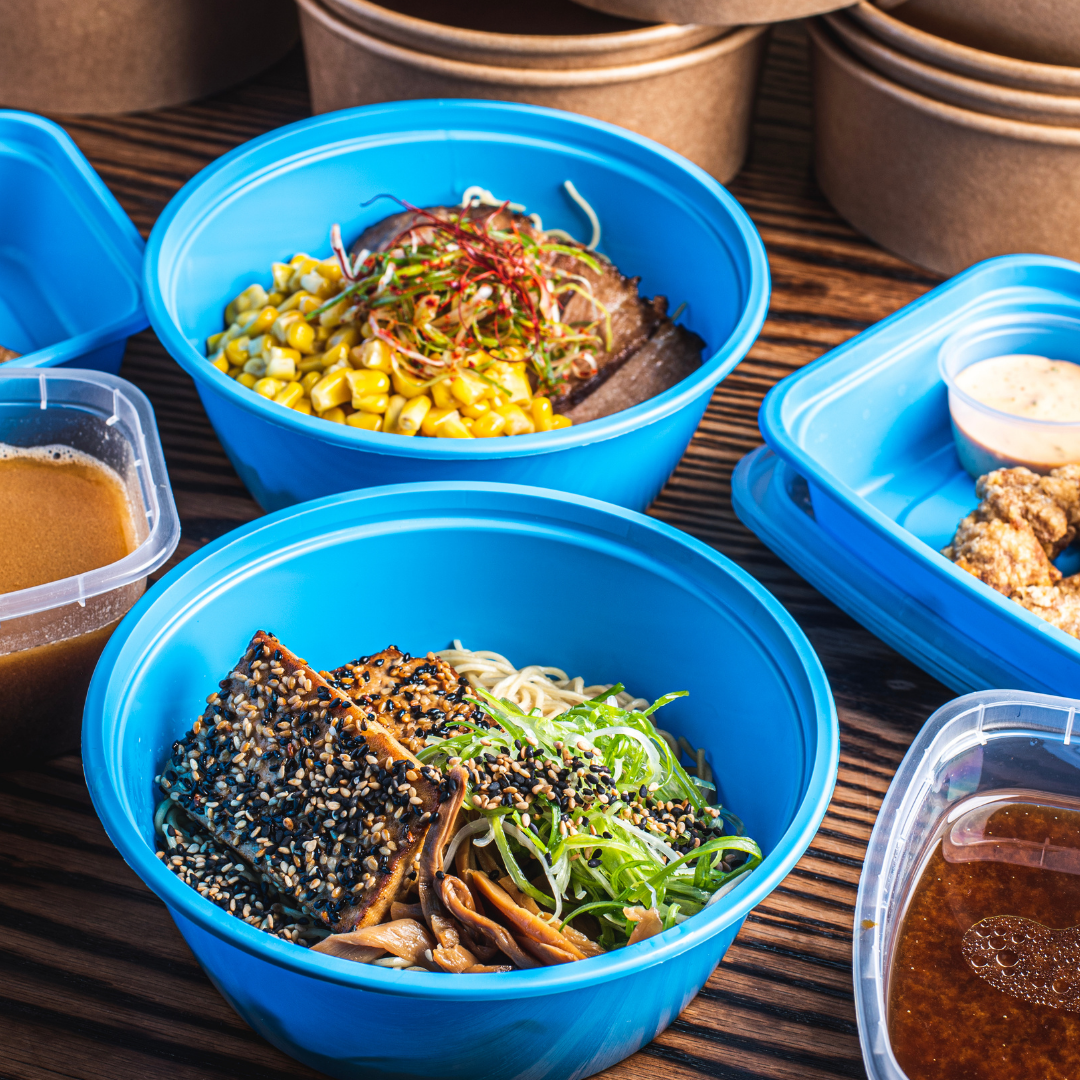 PARTNERSHIPS
We're focused on finding partners who can help us better integrate sustainable practices into everything we do. This is why we're excited to partner with Friendlier.
Friendlier is a company on a mission to make reusable packaging the default food packaging, by helping to eliminate single-use takeout containers. They offer a zero-waste takeout container system which, for a small refundable deposit, allows customers to use the Friendlier app to return any used takeout containers, which they then wash, sanitize and reuse.
LEARN MORE