ORDER YOUR RAMEN
Order from our catering platform at least 72 hours in advance. Looking for something specific? Contact us below for a customized catering order or to rent one of our spaces.
CONFIRMED BY CRAFTY
We will reach out to confirm your order and all your details so there's no stress on delivery day.

ENJOY!
Our team of professional drivers will drop off your order. Kick back and relax knowing the team at Crafty will be providing a delicious feast!
Looking for an event space?
Our beautiful Kitchener and Toronto Noodle Shops are available to rent for your next event!
JAPANESE INSPIRED
Our founders Miki and Jared spent many years living, cooking, and eating in Japan. After attending the Yamato School of Ramen together, they returned to Canada, and opened the first Crafty Ramen in Guelph in 2017 In 2020, they launched the Crafty Ramen Market,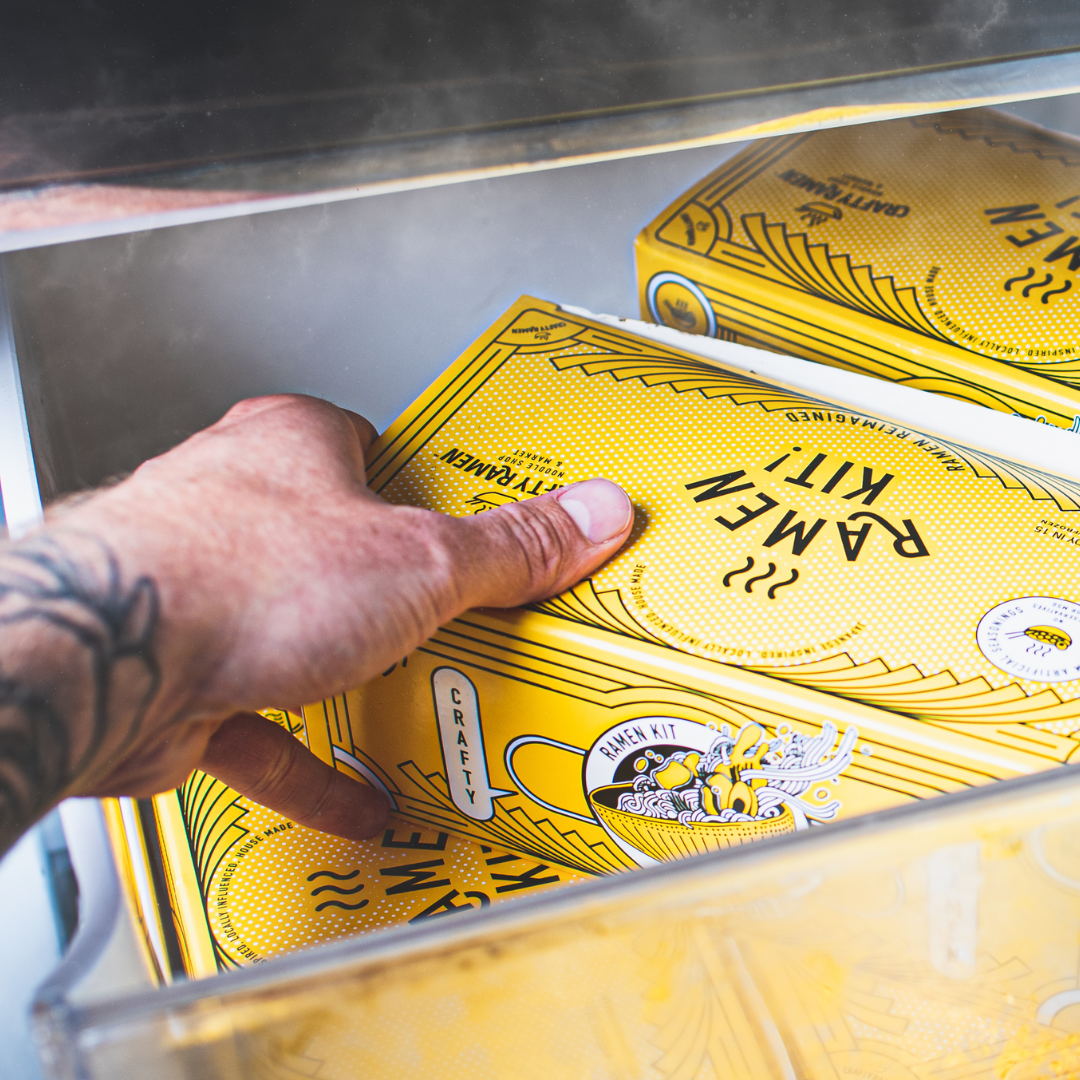 LOCALLY INFLUENCED
Regionality is one of the central pillars of ramen culture. We partner with a number of amazing local producers, and use locally sourced ingredients - including meats, vegetables, and plant-based proteins - wherever possible.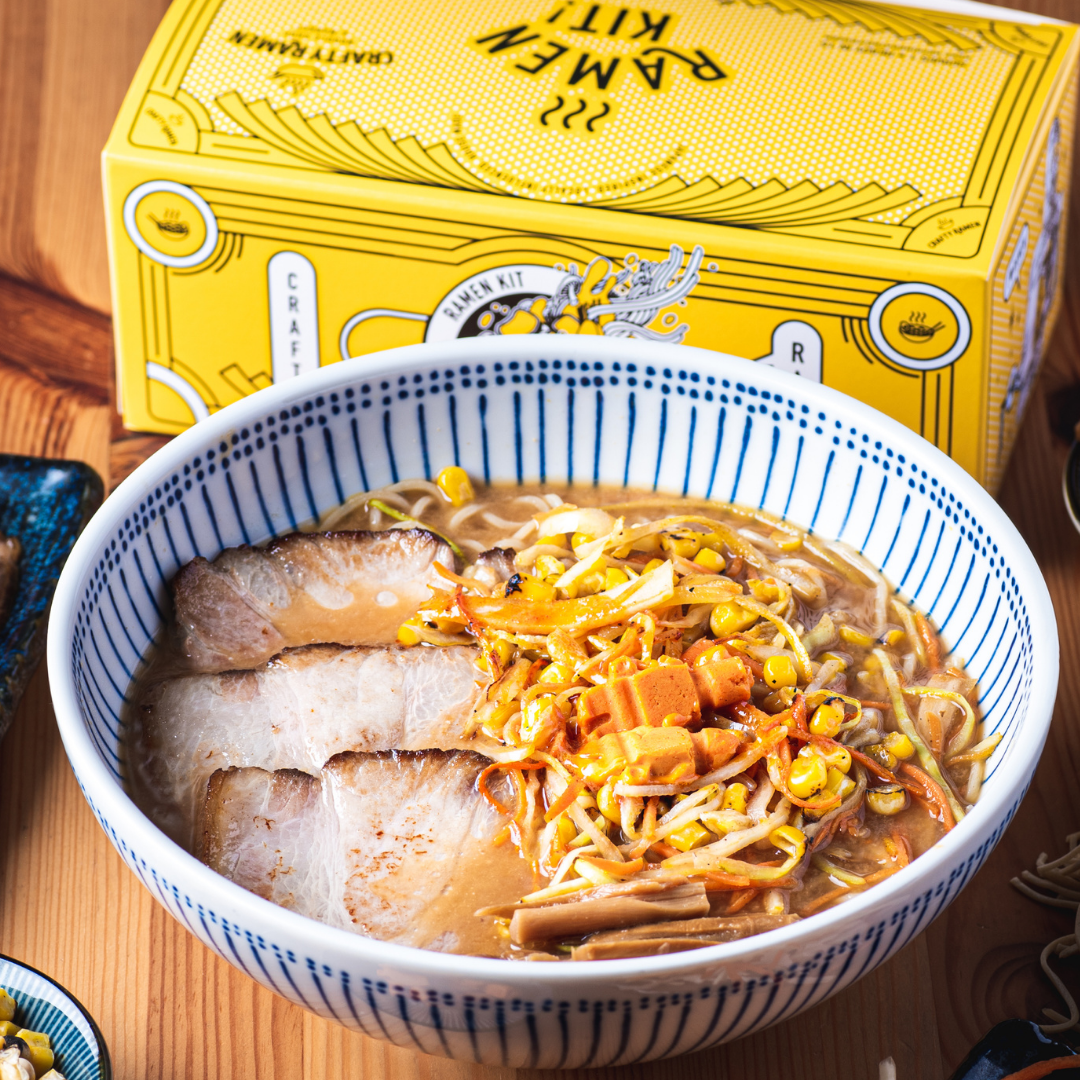 HOUSE MADE
Our products and recipes deliver restaurant quality ramen. We make everything in houce, from our broths to our oils, and even right down to our noodles - which are crafted from artisanal Ontario wheat.