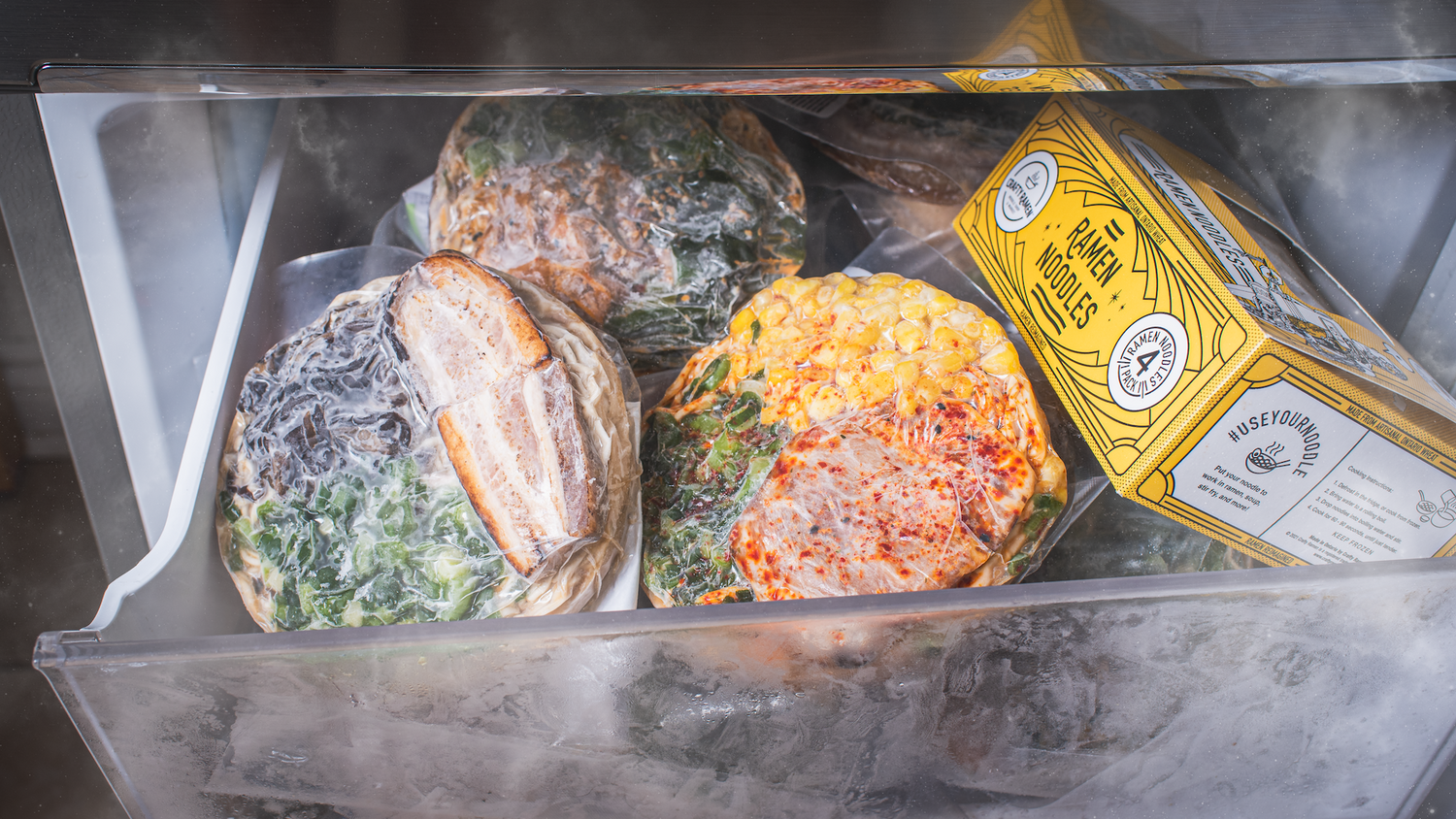 Frozen Ramen.
Just 'Heat & Eat'!
A delicious bowl of ramen that takes only minutes to prepare! Our house made ingredients are fresh-frozen to lock in flavour and form -- which means they're designed to fit right in your bowl. Cooked in the microwave or in a single saucepan on the stove, Heat & Eat Ramen combines true convenience with the quality of Crafty Ramen.
order now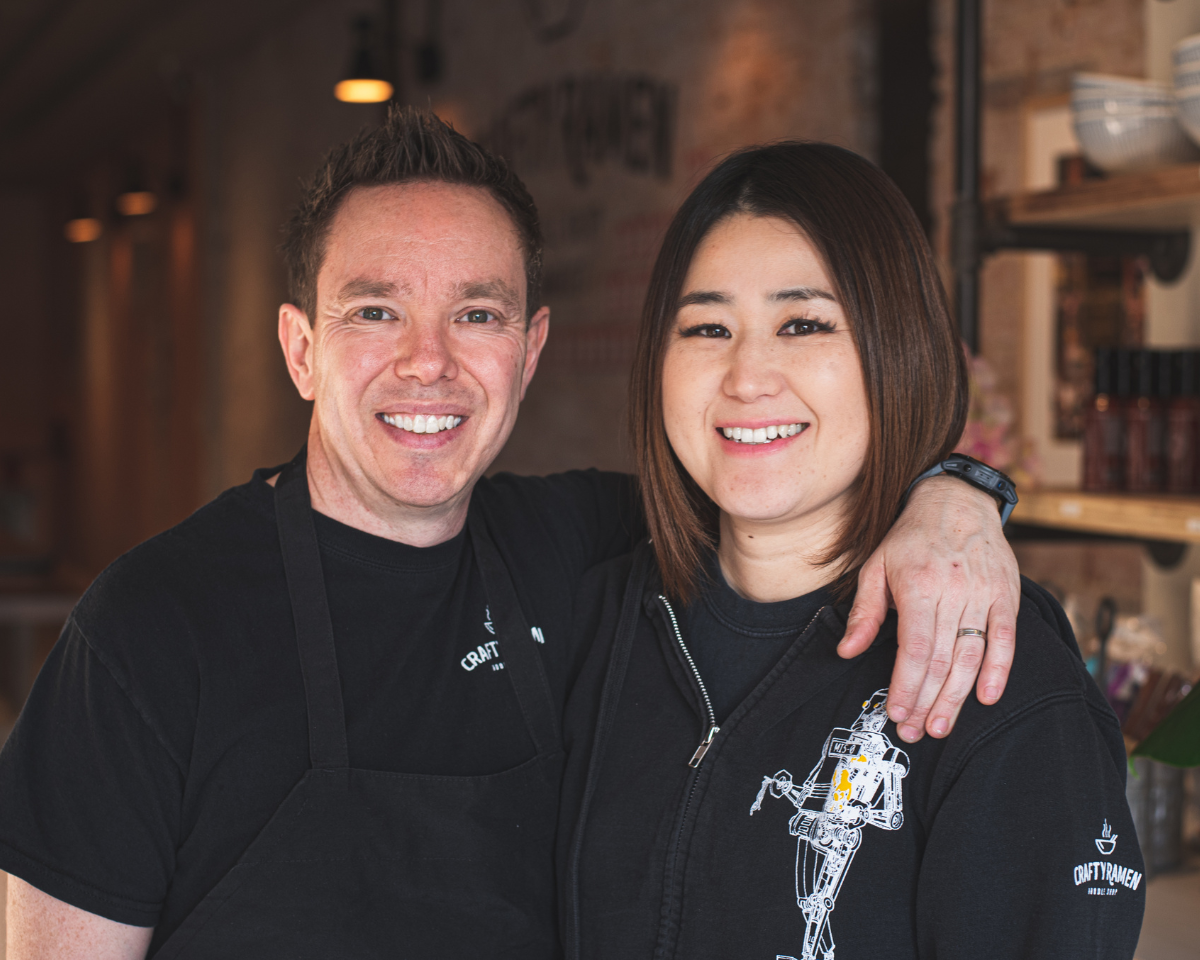 MIKI & JARED FERRALL
Our two co-founders, Jared and Miki, spent many years living and cooking in Tokyo, Japan. After attending the Yamato School of Ramen together, they toured the country in search of the best ramen shops - tasting and learning as much as they could. They returned to Canada, and opened the first Crafty Ramen shop in Guelph in 2017.
CRAFTY CURATED BUNDLES
Shop these one-time delivery boxes, pick your ramen and other items in the next step!